Suspension of face-to-face learning in school has been one of the disconcerting consequences of the Covid-19 pandemic. Students from all across the globe are experiencing significant disruption to their learning routine secondary to repeated school closures. To cope, the educational boards nationwide are adopting various strategies such as the introduction of purely online learning or a hybrid format where children are still getting the vital learning they need. However, another practical issue that needs to be addressed is the examination system to evaluate the effectiveness of students' curriculum. Online examination system offers a high potential to fulfil this purpose due to increased security over digital test contents, automated test assembly tools and nearly immediate assessment reporting. Another recommended method to improve the credibility of remote online examination systems is through the introduction of proctor software for exams.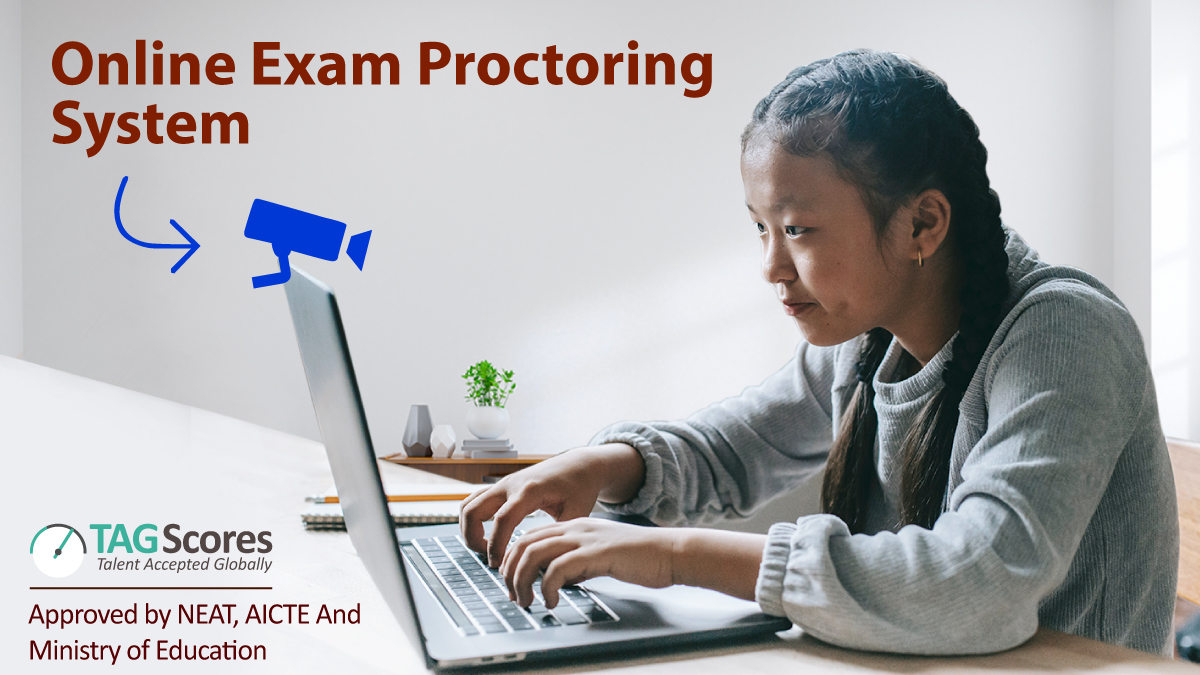 Enhance Online Exam Proctoring Software With A Remote Proctor System
With the implementation of physical distancing as a consequence of the pandemic, most exam halls undergo a digital transformation. As a result, proctoring services to monitor these online assessments are being regarded as a necessity rather than an option. Proctor software is currently integrated as an essential component to the online examination system by various educational institutes and even corporations running certification programmes for its integrity and credibility.
Since the benefits of online assessment supplemented by a credible remote proctor software are welcomed by both the exam candidates and exam providers, a proctored test online system will likely remain even after the physical distancing measures have been alleviated. Perhaps, an overall alteration to the online examination system would transpire to integrate the flexibility offered by proctor software.
Types of Online Proctoring Software
Most professional proctoring services extend multiple options of proctor software for exams to clients so they can match with a system that would best suit their needs. Each system has its unique advantage and disadvantage which will be further discussed in the following segment to help accommodate your specific requirements.
1. Live Online Proctoring
In this form of proctoring, a qualified proctor will be assigned to monitor the exam candidate through a live audio and video feed. They are trained to detect any suspicious eye movements or body language to guarantee that the exam environment is reliable in real-time. In this case, other than a steady internet, both sides of the party are required to have a suitable webcam interface to visualise the exam setting. In the event of any malicious activity or malpractice, the proctor will have the power to shut down the test entirely and raise the issue to the exam provider.
Both the exam candidate and the proctor can be in any remote location under the live online proctoring system. Since a real-time human intervention is required under this system, the cost to hire this service is relatively expensive if compared to other types of proctoring service. However, it should be reminded that the usage of proctor software for exams also contributes to saving by negating the need for in-person invigilators and physical test centres.
2. Record and Review Proctoring
A recorded proctoring as its name suggests is a system where the activities of the candidate throughout the period of an assessment are recorded and later played by the proctor at a faster speed to detect any suspicious behaviour or at the exam venue.
This method offers an additional advantage of flexible scheduling since both the proctor and candidate do not have to set a time or day for the examination to be proctored. A downside to this is, it is plausible that any attempt of cheating might be missed when proctors review the recorded video at a later date.
Another disadvantage of recorded proctoring is the lack of real-time intervention. For example, a proctor will not be able to stop a candidate who performs an exam violation by taking a picture of confidential assessment content to be shared with other candidates before it is too late. In contrast, a proctor can immediately take action against suspected misdeeds in real-time during an assessment with live online proctoring.
3. Automated Proctoring
This mode of proctoring is fully automated, suggesting that there is close to zero human intervention involved. With this form of proctoring, the activity of the candidate is recorded while simultaneously being scanned by advanced computerized software to recognize any malpractice through both audio and video analytics.
With the elimination of manual intervention, this form of proctoring is the least inexpensive option among the three and consequently is more scalable for a larger volume of candidates. Although a fully digitized proctoring system sounds promising and lucrative, its implementation in the practical world is still rather experimental so consider this option with precautions.
Measures To Prevent Examination Malpractice With Online Proctoring Software
Concerns over malpractices during an assessment is a valid point of discussion for both exam providers and candidates. But with the advancement in technology at a faster rate daily, technology-enabled invigilation systems such as remote proctoring software have enabled rapid upgrade to fulfil their purpose.
Besides, there are other avenues where proctor software is superior to face-to-face invigilation systems at a physical examination venue. First of all, the ratio of candidates to proctors is much lower than its conventional counterpart. As such, candidates will be observed closely for any malpractice and misconduct during an assessment. For example, a proctor can monitor up to 32 candidates through live online proctoring in contrast to hundreds at a physical exam centre.
Next, since the service generally entails that the time of assessment is entirely recorded, any formal dispute caused by suspicion of exam malpractices can be resolved by revisiting the recorded feed. Another security feature of an online exam proctoring service is, the proctor will have the ability to view the candidate but the candidate will not have the ability to do otherwise. Therefore, this limits an opportunity for a candidate to secretly conduct an exam violation just in case the proctor is not watching.
In conclusion, the benefits of remote online proctoring to assess candidates should convince clients that this service is a reliable supplement for examinations in the current global health climate.
If you need further affirmations on the advantages of a proctor software for exams, contact us to schedule a demo today.
Subscribe to our newsletter below to receive a monthly update from our blog on the latest news from the world of assessment.
Thanks for the reading Tagscores blog. Please feel free to ask anything about Online Exam Monitoring Software in WhatsApp.
For more information, please read our latest blogs here.